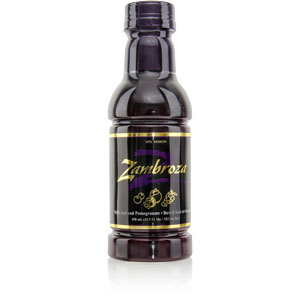 Zambroza's ingredients are rich in bioflavonoids, polyphenols and antioxidants. Zambroza has been independently tested by Newbrunswick Laboratories to deliver a high ORAC (Oxygen Radical Absorbance Capacity) value.
Among Zambroza's key ingredients is mangosteen, a fruit found in the eastern tropical countries, such as Thailand. Mangosteen fruit and pericarp (peel) contain the greatest known supply of highly-researched, polyphenolic compounds called xanthones. Other ingredients of note are açai berry, pomegranate, blueberry, and wolfberry (goji berry).
Did you know?
Antioxidants are at the centre of much attention from the scientific community. Nutritionists and government health agencies have recommended individuals eat plenty of high-antioxidant fruits and vegetables, which have a protective effect against disease and free radical damage. NSP Advantage A unique blend of exotic fruits plus green tea extract providing antioxidant potential for the maintenance of good health. Preservative-free formula.